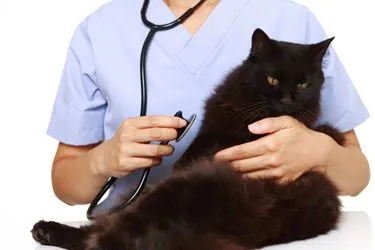 Your pet deserves the best in veterinary care in Emory, TX. Our local staff is dedicated to providing, not just emergency care, but ongoing wellness for your family pet.

Animals of all kinds need consistent, regular professional medical attention throughout their lives. Veterinary wellness checkups enable you to help ensure that your pet receives the proper diagnostics, examination, and preventative treatments necessary to ensure optimal health on a daily basis.
Annual Wellness Checkups
During the visit, your pet will get a full physical which includes checking vital signs, heart rhythm, assessing dental disease, weight, and a check for any other abnormalities. At this time, you'll discuss your pet's health at home, and you'll have the opportunity to convey anything that may be concerning you, such as changes in behavior or appetite, or anything else that's changed since the last visit. This information is important to be added to the history of your pet. Your team member will also ask you specific questions in order to highlight common potential issues, as well as to get a better sense of the animal's lifestyle at home. We may also take this time to educate you about common diseases and preventative health concerns.

Senior Pet Care
Older pets, considered a senior after 5 years of age, often develop a range of age-related issues, such as loss of appetite, mobility challenges, and failing eyesight. Veterinary wellness checkups support the healthy aging of your beloved pet to help ensure their quality of life for as long as possible. We highly recommended that as your patient ages we strongly consider getting annual bloodwork performed with our wellness visits. This helps establish normal baselines for your pet and catch early-onset diseases.
Puppy and Kitten Care
At a minimum, you should strive to have your new puppy or kitten get a vet visit starting when they are about eight weeks of age. Early wellness checkups can reveal health conditions you should be aware of, as well as build a baseline of health that can be used throughout your new pet's life. In addition, if you're a new pet owner, you can receive valuable advice and tips on caring for your young pet! Vaccinations are given in multiple series and come with preventative products that your pet needs to start on. Your staff member will discuss all of the preventative health needs with you on your first visit!